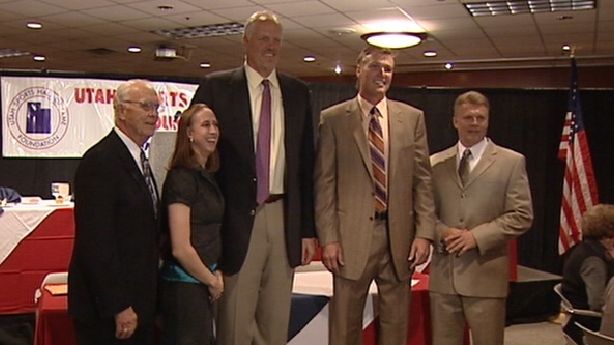 5 inducted into the Utah Sports Hall of Fame
[ad_1]
This news archive is available for your personal, non-commercial use only. The information in the story may be out of date or replaced with additional information. Reading or replaying the story in its archived form does not constitute re-editing the story.
SALT LAKE CITY – The 2010 Utah Sports Hall of Fame inductees are basketball's Mark Eaton and Tom Chambers, football coach Dave Kragthorpe, Tiffany Lott Hogan, a former BYU track star and Olympian , and Lance Robinson, a former professional cowboy.
"These are my people," said Tom Chambers. "This is my home, I grew up in Ogden."
Mark Eaton thanks the Jazz organization for making this evening possible for him.
"It's pretty cool that I'm inducted into the Utah Sports Hall of Fame even though I wasn't born here. It just shows how big a role jazz plays in this community."
Dave Kragthorpe, longtime coach with BYU, Idaho State and Oregon State, said, "It is an honor to be selected by those in the company.
Tiffany Lott Hogan took the time to reflect on her career. "I work hard to achieve my goals," she said, "but it's good to have other people who think what you've accomplished is pretty cool too."
Professional rodeo cowboy Lance Robinson was calmer in his thoughts. He said, "It's an honor, but I feel intimidated and a little embarrassed to be here with all the other great people."
Here is a biography for each inductee.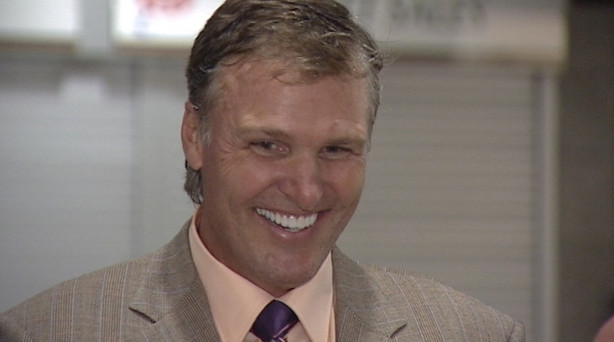 Tom Chambers played for the University of Utah and was the 8th pick in the 1981 NBA Draft. He became a four-time All-Star, winning the game's MVP title in 1987. Having played for six teams, including Jazz, the Ogden native still ranks 35th on the league's all-time scoring list with 20,049 points.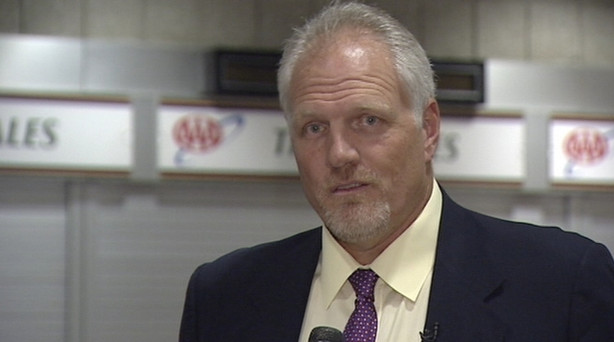 Mark Eaton played 11 seasons for Jazz, becoming one of the greatest achievements in NBA history. Barely playing as a UCLA senior and being drafted in the fourth round, the 7-foot-4 center became a shot blocking force, winning two NBA Defensive Player of the Year awards. The Jazz have retired # 53 from the Park City resident.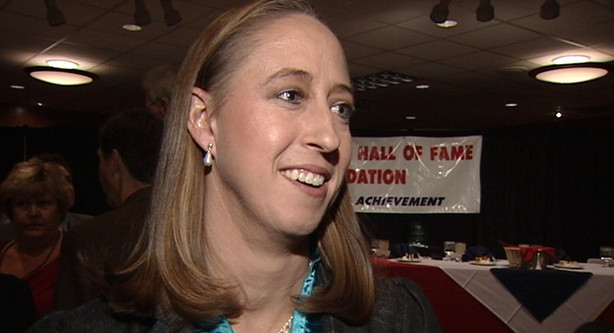 Tiffany Lott Hogan was a track and field star at Pine View High School and BYU, where she won the NCAA titles in the 55-meter indoor hurdles and outdoor heptathlon. Having narrowly missed qualifying for the 2000 Olympic team, she was successful in 2004 and competed in Athens after becoming a mother. Hogan track coaches at Desert Hills High School in St. George.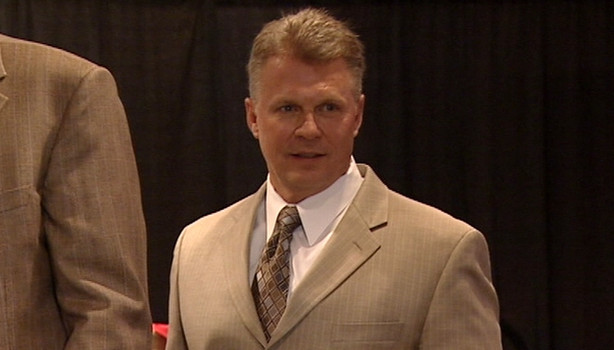 Dave Kragthorpe inherited a 17-game losing streak when he took over the Idaho state football program in 1980. In his second season, the Bengals won the National I-Division championship. AA with a 12-1 record. After working as the Utah State Athletic Director, the Logan resident was the 1989 Pac-10 Coach of the Year for the State of Oregon.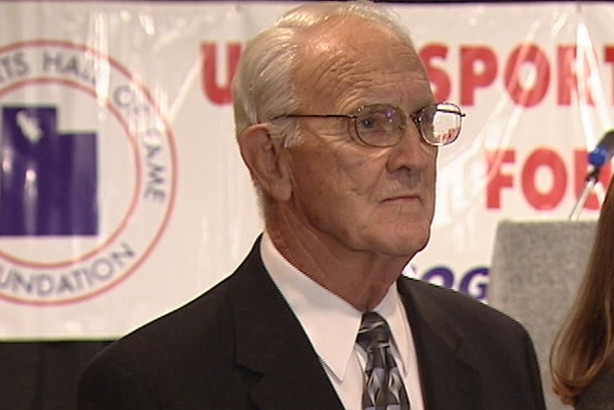 Lance Robinson began his rodeo career at Davis High School, where he also played football. National collegiate all-around champion at Weber State, he became the Professional Rodeo Cowboys Association Rookie of the Year as a steer wrestler in 1982. Robinson has qualified five times for the National Rodeo Finals and is now a successful thoroughbred horse breeder. The Spanish Fork resident competed in the 2007 Kentucky Derby as the owner of Cowtown Cat.
Email: rzundel@ksl.com
×
More stories that might interest you
[ad_2]